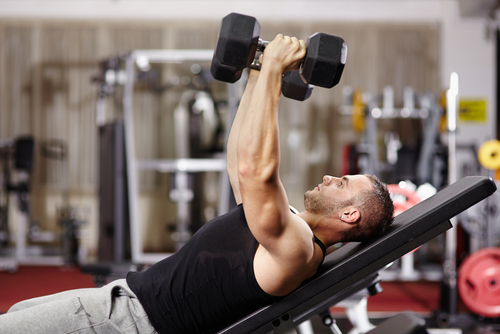 Are you ready to take your training plan up a notch? Many training experts are checking out popular certificates to increase their earnings and broaden their horizons. Whether you're a certified personal trainer interested in becoming certified in cardio kickboxing, or you have an interest in teaching Yoga; there are a variety of different certifications available to become more qualified and expand your clientele.
The fitness industry is a competitive market, so what better way to stand out from the competition then to take on multiple certifications. If you are certified in two or more areas you're more likely to have a much larger clientele and serve a wide range of individuals with different interests and fitness goals.
With the myriad of choices available how do you determine what will help you succeed and what will keep you engaged and interested long-term? The answer is simple. If you're already certified in one area we already know you're passionate about the health and fitness industry. So the next step is to acquire a certificate in an area you're passionate about.
Specialized Certifications to Grow your Training Plan

Are you a huge advocate for fitness classes, like yoga or kickboxing? Becoming a certified instructor is a great way to pursue your passion and earn some extra money. There are many specialized certifications that will certify you as an Aquatic, Cardio Kickboxing, Yoga or Cycling Instructor. These certifications will help you to create an safe and effective workout, while engaging with a group and creating a healthy environment that encourages others to get and stay in shape.
If you're interested in working closely with individuals that may need a more gentle approach to health and fitness, like children, families or seniors; becoming certified as a Children's Fitness Specialist, Pre and Post Natal Exercise Specialist or as a Senior Fitness Specialist is a great way to gain credibility in those fields and expand your clientele. With one or both of these certificates, you can inspire and educate others on the importance of an active, healthy and stress-free lifestyle.
Are you interested in rehabilitation or injury prevention? Then you may consider focusing on a particular sport. There are many to choose from, like becoming a Golf Injury Prevention Specialists or Triathlon Injury Prevention Specialist. Another option for a career in the sports industry is becoming a certified Sports Nutrition Consultant, especially if you enjoy or are interested in working with athletes.
Wherever your interest may be in the fitness world, or however specific it is, we can help you find a certificate that will help you to boost your training plan and increase your earnings. With a combination of online and home study courses, you can get the information you need, tailored specifically to your schedule.