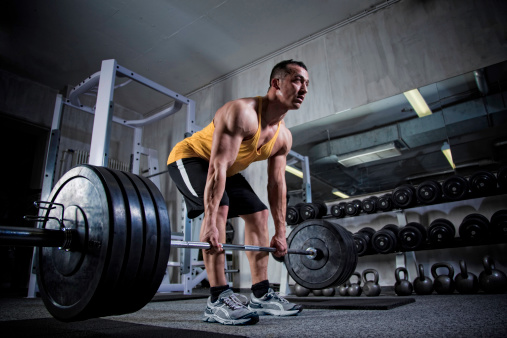 What CrossFit Teaches Us About Pricing
Walk into any CrossFit gym, and you'll probably hear loud music blasting over the grunts of CrossFitters pushing their bodies well past what most would consider possible.
CrossFitters sweat, shout and groan their way through rigorous exercises. They often train so hard they can hardly stand by the end of their workouts. It might seem obvious, but CrossFit gyms are not for the athletically faint of heart.
Regardless of your athletic ability, though, CrossFit has a few lessons in store for you. In fact, all small business owners would be wise to learn a thing or two about pricing from the CrossFit business model.
Consider this: CrossFit gyms typically charge two to five times more than typical gyms. In Boston, for example, a typical gym membership costs about $85 while CrossFit gym memberships range from $200 to $300 — that's as much as a monthly car payment.
Here are three lessons that CrossFit teaches small businesses about pricing:
1. Target your most desirable customers
While just about anyone can sustain a membership at a typical gym, the same cannot be said of CrossFit. Of course, anyone can join CrossFit, but only a specific type of person will want to stick around. That type of person tends to be at least somewhat athletic, highly committed to exercise and exceedingly health-conscious.
CrossFitters make fitness such a high priority that they are willing to invest the equivalent of a car payment toward their gym memberships every month. As a result, CrossFit gyms have fiercely loyal customers that will sacrifice other priorities in order to remain a member of their CrossFit communities.
Most small businesses try to be accessible to everyone — and in the end, they are desirable to no one. The owners of these small businesses are constantly worried about being as affordable as possible to a broad range of people. However, the most successful organizations (like CrossFit gyms) develop a pricing strategy that focuses on appealing to only one group: their most desirable customers.
2. Charge more by offering massive value
Typical gyms are rife with machines and weights. Dozens of people work out on their own with little supervision from on-site trainers. As a result, members of typical gyms often work out in ways that are ineffective at best and dangerous at worst.
CrossFit gyms, on the other hand, provide lots of personal attention with small class sizes and individualized instruction, coaching and critique. CrossFit coaches are constantly instructing members on how to squat properly, pushing them to work harder and encouraging them to go faster. I venture to say that it's impossible to walk out of a CrossFit class without feeling exhausted and accomplished.
CrossFit gyms create value in this way: By ensuring their customers achieve results each time they work out. And so they can charge much more than typical gyms.
Most small businesses focus on keeping their prices low, forgetting to pay attention to what their most desirable customers want. But successful companies are focused on providing huge value to their most desirable customers in exchange for a much higher price tag.
No matter your field of business, customers buy from you in order to achieve a specific result. Clarify what that desired result is, and you can offer more value to your customers. Ask yourself: "How can I help my customers achieve better results?" If you can answer that question, then you can dramatically increase your prices.
3. Offer value that your customers don't expect
A typical gym is a place to exercise. Some might be cleaner or fancier than others, but they are all mostly the same. A CrossFit gym, on the other hand, is much more than just a place to exercise. These independently-owned gyms will often develop tight-knit communities, create paleo diet challenges, host social gatherings and encourage all members to enter into the CrossFit Open (a worldwide CrossFit competition).
While many members don't necessarily join CrossFit for these perks, they become hooked once they discover them. All of these additional value offerings ensure that members not only stick around, but also surpass their goals.
Many small businesses offer only the value that their customers demand. Because they are often pricing within tight margins, there is little room to offer more value than the customer expects.
Looking at your own business, what additional benefits and services can you offer (that your competition can't) that will make you the only choice for your best customers? If you focus on what will help your best customers surpass their goals, you can offer what other companies don't.
Once in this position, you can comfortably charge far more than your competition does. This will help you earn more money per transaction, and it will also make your best customers fiercely loyal to your company.
What is one strategy you use to increase your prices? Please share below in the comments.
As Seen in the AFPA ENews
Marc Wayshak Wednesday, April 23, 2014
About the Author

Marc Wayshak is the author of two books on sales and leadership, "Game Plan Selling" and "Breaking All Barriers." As a sales strategist, Marc created the Game Plan Selling System to revolutionize the way salespeople, entrepreneurs and companies approach selling. He holds an MBA from the University of Oxford and a BA from Harvard University.