August is Black-Owned Business Month! In honor of Black-Owned Business Month, we wanted to highlight some amazing Black-owned small and medium companies that are adding tremendous value to the health, wellness, nutrition, and fitness industries.
Black-Owned Business Month is about recognizing and supporting Black-owned businesses from across the country. By supporting Black-owned businesses in the health, wellness, nutrition, and fitness industries, you contribute to reducing some of the underlying factors that lead to health inequalities.
This article is dedicated to highlighting Black voices in the wellness and fitness industry, many of which we are proud to say are part of the AFPA community of graduates.
Do you want to support Black-owned companies in the health and fitness sphere? Reach out to each of these professionals, follow their social pages, and more importantly, buy and recommend their products and services!
Stephanie Bernard – Healthy Hair to Toe
Stephanie Bernard is an AFPA-certified Holistic Nutritionist and founder of Wholistic Healing Services, LLC. She is a three-time WEGO Health Award Nominee and has been featured by Glamour magazine and Sephora.
In 2006, she suffered a severe car accident, and in 2010 she was diagnosed with Lupus. Soon after, she made the decision to take charge of her health and begin her holistic healing journey.
She founded Wholistic Healing Services and Healthy Hair to Toe to help others begin their "wholistic healing" journey in an affordable, realistic way.
About Healthy Hair to Toe
Healthy Hair to Toe is a community of people who are interested in learning more about how nutrition and lifestyle choices can help them take charge of their own lives. Stephany offers nutrition, health, and wellness services to clients who lead different food lifestyles and have a variety of health backgrounds.
Through her business, she is working to bridge the nutrition and health gap in Black and Brown communities through nutrition education, toxin-free living, sustainability, and overall awareness.
What's Next?
Stephany has the goal of bringing her knowledge to print and media. She wants to continue making an impact in the communities she serves both online and offline.
Advice for Other Black Health, Wellness, and Fitness Business Owners
"Keep going. I know you're tired. It's been a long road of being unseen, unheard, and passed over for opportunities. However, there is a rare, yet genuine, opportunity that has been birthed from this movement to amplify Black voices and stories. Seize it and remain authentic in your 'why.' The rest will follow."
Follow and Support
Website: https://healthyhairtotoe.com
Instagram: @the.wholistic.healer
Facebook: healthyhairtotoe
Learn How to Become a Certified Holistic Health Coach Online
Betthany Thomas – BMT Coaching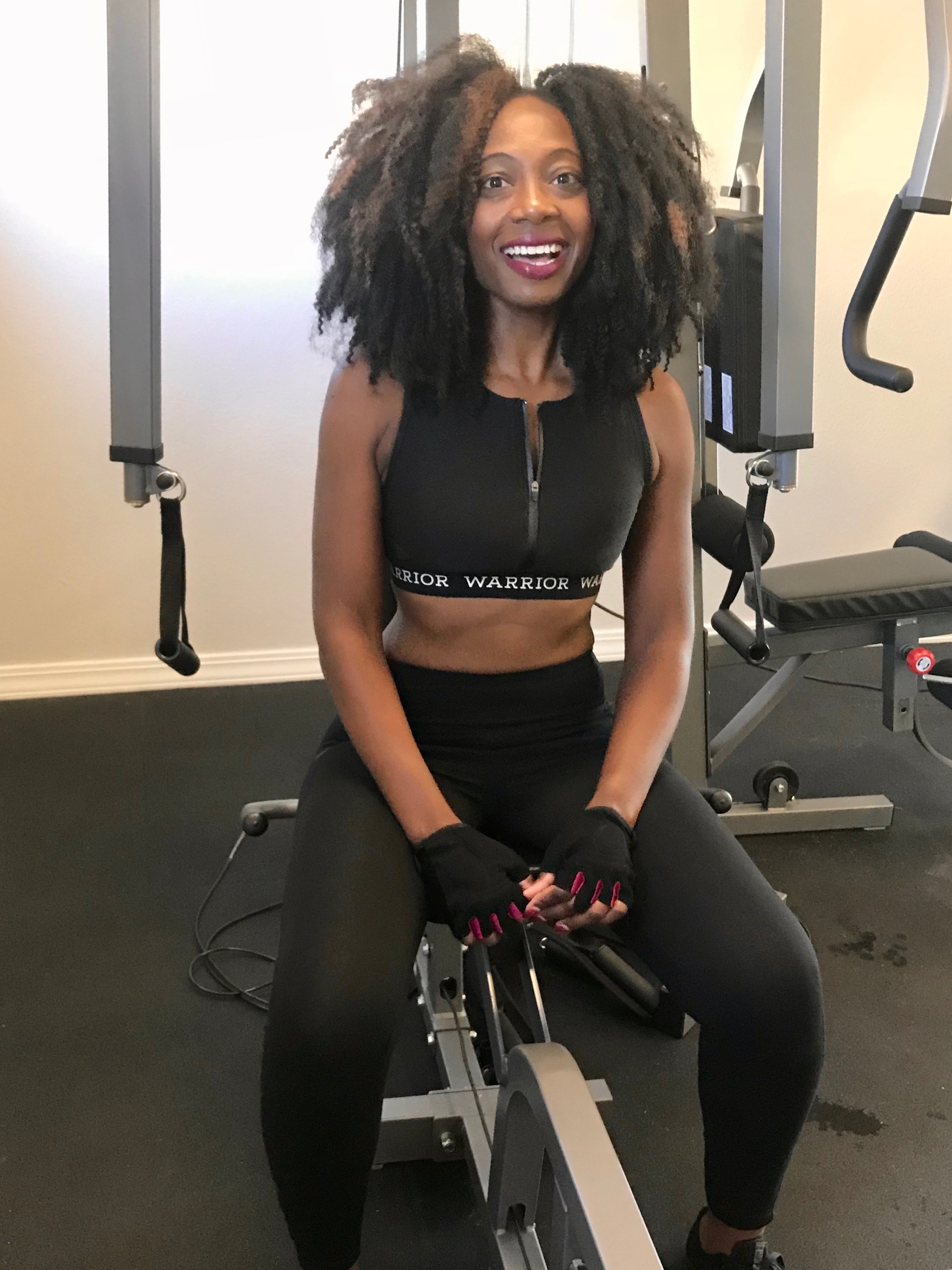 Betthany Thomas is a pharmacist, nutritionist, and personal trainer with a passion for helping busy women discover the power of food and movement to help them feel and function better physically, mentally, and emotionally.
After graduating with her Doctor of Pharmacy (PharmD) degree and working for a few years, she was at risk of facing some serious weight-related health problems due to stress-related eating.
Frustration, discomfort in her own clothes, and fear of having to take a handful of pills every day finally caused her to reach her breaking point in 2014. She decided that she wasn't going to let another birthday pass without getting her weight under control. So, she got to work. An amazing personal trainer and countless hours of studying healthy eating principles over the course of several months helped her get to her goal weight, which she has kept to for six years.
Since then, she decided she no longer wanted to work in the "sick care" arena and promote the use of medication for dealing with chronic conditions. Instead, she took to the power of food as medicine for both mind and body and founded BMT Coaching.
Betthany is an AFPA-certified Nutrition & Wellness Consultant and Weight Management Specialist.
About BMT Coaching
BMT Coaching aims to support busy women adopt effective, uncomplicated, sustainable strategies that work for their unique lifestyles.
BMT Coaching's services include individual nutrition coaching (BMT Blueprint), which includes personalized tech-enabled weekly meal planning and one-on-one sessions for weight management; a virtual fitness subscription (BMT Body Boost), consisting of weekly live online classes with lower-impact, challenging moves; and personalized medication management (Pharmedy), which helps women simplify their lives by shifting the focus from pills to food choices as a remedy for certain chronic conditions such as diabetes, high blood pressure, and high cholesterol. For the Pharmedy service, Betthany works with women and their healthcare providers to streamline their medication regimens.
What's Next?
Betthany's primary goal is to serve more women, especially Black women, from all over the world who are ready to make holistic lifestyle changes, reduce the use of medication, and be intentional about self-care through food and movement.
Advice for Other Black Health, Wellness, and Fitness Business Owners
Betthany has three pieces of advice for other Black business owners in the industry:
"Pray and keep trusting God, even when things seem hopeless. Handling all the responsibilities of managing your business and dealing with the numerous challenges of being a Black business owner can be overwhelming at times. I can truly say that my faith is the only thing that has kept me going as I've been building BMT Coaching.
Identify your mission, values, and priorities as a business owner and remain true to them. Record them and keep them someplace visible so you can refer to them often and so that you never forget your 'why'. This will help you on those hard days when you want to quit or you're tempted to do something that may not align with your business vision. Remember that you have to believe in what you're doing to be successful and that your business should reflect your unique personality and style.
Don't be afraid to adjust your prices accordingly for the valuable services that you provide. Realize that not everyone will be your client, and stay focused on maintaining a standard of excellence in everything that you do."
Follow and Support
Instagram: @bmtcoaching
Facebook: BMTCoaching
Website: https://bmtcoaching.com
Darlene "Dee" Peters – Deep Wellness NOLA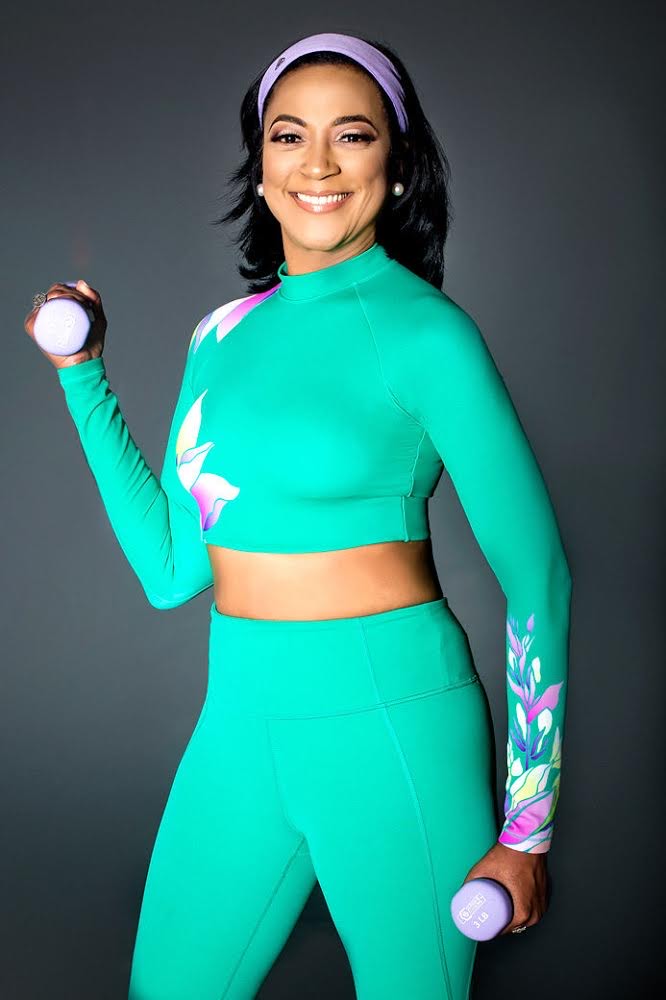 Dee Peters is a certified Nutrition Coach, half-marathon runner, wife, mom, and founder and Chief Wellness Officer of Deep Wellness NOLA. She describes herself as a "late-in-life athlete" when, at just over 40, a friend motivated her to join a group that was training for a local race. Shortly after, she ran a half-marathon. Not only did she become more serious, disciplined, and committed to her own health, she wanted to inspire others to do the same. Years later, Dee pursued her certification in Nutrition Coaching, and she founded Deep Wellness NOLA in 2019.
Determined to defy the odds and on a mission to make every day a great day, Dee is known for her sharing of ideas, huge heart, inspiration to others, love of cooking and eating, and dedication to physical wellbeing.
Dee is currently pursuing the Health and Wellness Coach Certification with AFPA.
About Deep Wellness NOLA
Deep Wellness NOLA provides holistic health and wellness coaching. The holistic approach is utilized to ensure that all facets of a client's life are evaluated to determine the best way to develop and sustain a manageable and realistic health and wellness plan and also to assist clients with other factors that are critical to their overall health and wellness outcomes.
Deep Wellness NOLA adopts a Centoring Approach—part Coach, part Mentor. All clients are treated as the valued individuals they are and are counseled to recognize certain triggers and patterns of behavior that are detrimental to optimal living.
Through an emphasis on self-care, Deep Wellness NOLA dives straight in to also assist with healthy meal preparation and selections. The business maintains regular contact with clients to provide much-needed support.
Deep Wellness NOLA is different because clients are not forced to follow restrictions and rules but are empowered to make decisions that lead to great rewards.
What's Next?
In the short term, Dee plans to assist her local community, which is a COVID-19 hotspot, in responding to the pandemic. In the long term, Dee hopes to take her services online to empower as many people as possible.
Advice for Other Black Health, Wellness, and Fitness Business Owners
"There is a huge need for our services. We can meet the needs of any gender or age group. If you are in the health and wellness sphere, [you have a calling and] a need to serve others, keep pressing and pushing. Do not get discouraged! We have the power to change the world, one life at a time. This is a huge responsibility but one that we are equipped for. If the COVID reports regarding the impact on the African-American community didn't serve as confirmation for you, then I'm here to tell you that our expertise is required. There's someone out there who's waiting on you to step out and step up. Won't you join me in making a difference?"
Follow and Support
Instagram: @deepwellnessnola
Oliver Hester – Primetime Sports and Fitness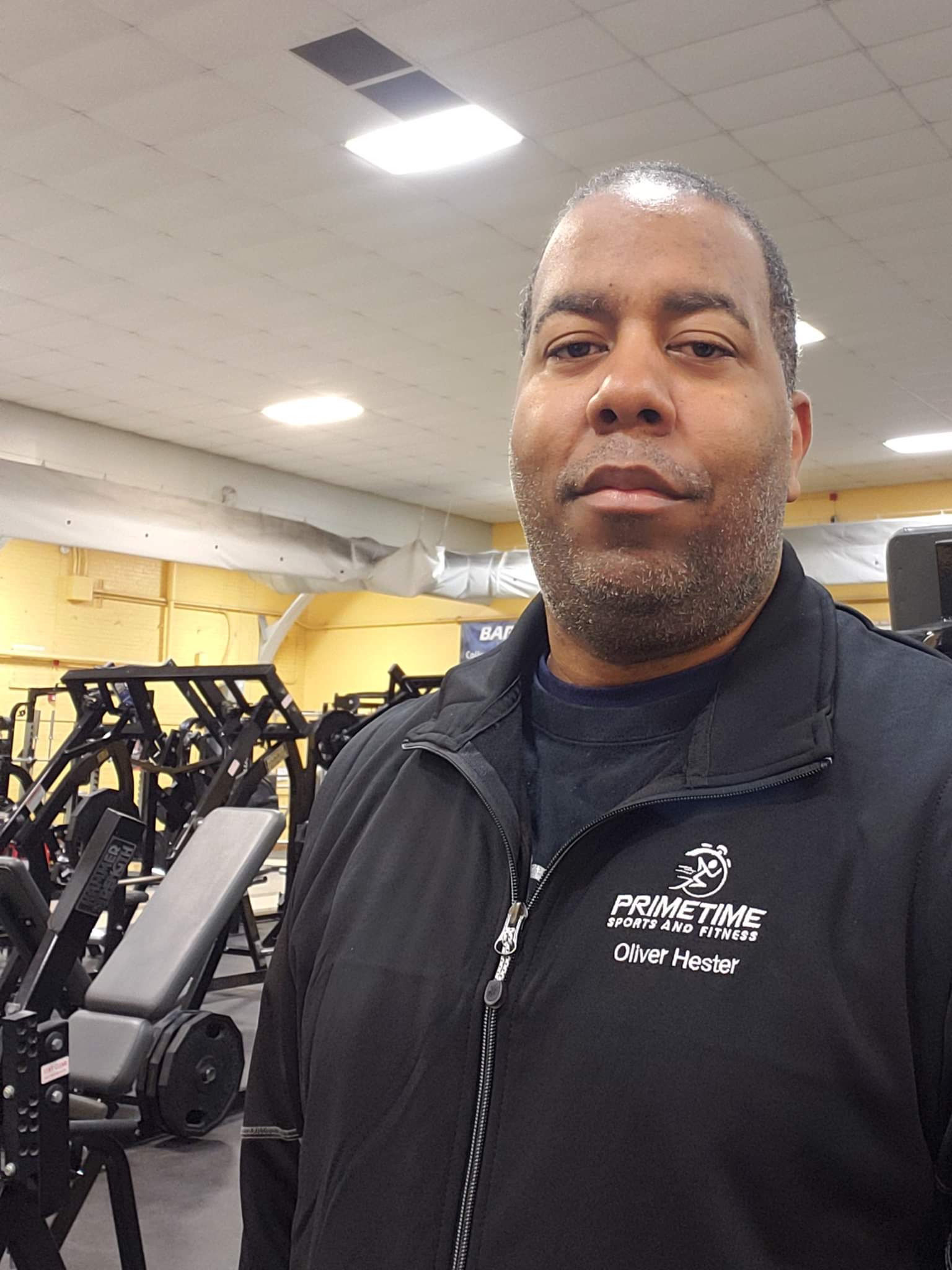 Oliver Hester is a personal trainer, cardio kickboxing instructor, and sports performance trainer. He works with youth, high school, and professional athletes. As a U.S. Army veteran, he has a passion for working with active military, veterans, and spouses through his business Primetime Sports and Fitness.
About Primetime Sports and Fitness
Through Primetime Sports and Fitness, Oliver provides fitness coaching to clients in their homes or in various facilities in his community. He works with youth, high school, and professional athletes, and he also works with active military, veterans, and spouses. Oliver's services also include nutrition and wellness advice.
Additionally, Oliver offers free fitness clinics for our youth as he strives to make his community better and healthier.
What's Next?
Oliver's goal is to open a fitness facility where he can expand his services and have a safe and positive environment for his clients.
Advice for Other Black Health, Wellness, and Fitness Business Owners
"I received my personal and kickboxing certifications at 40 years old. It's never too late to discover your passion and love for something and never be afraid to achieve your goals and dreams! Make a plan, get good advice, educate yourself, and enjoy the process."
Follow and Support
Facebook: coachhesptf
Monique Addison-Stinson – PHATT Life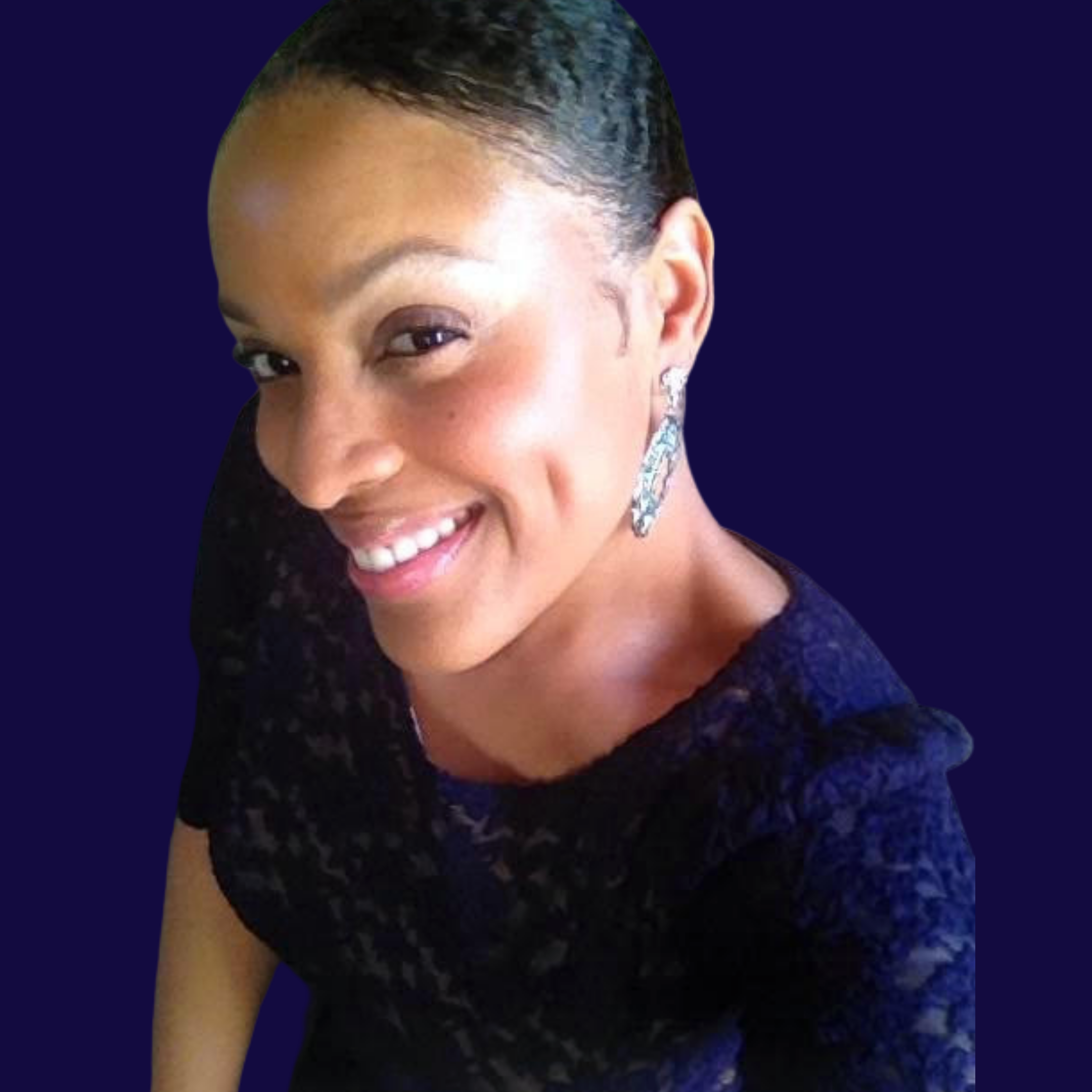 Monique Addison-Stinson is an AFPA-certified Nutrition and Wellness Consultant who was inspired by her faith and her church community to help people lead healthier lives.
After years of being an overweight, active churchgoer, she had an epiphany when she came across scripture that read, "Beloved, I wish above all things that thou mayest prosper and be in health, even as thy soul prospereth" (3 John 1:2).
She realized that being unhealthy was not what God wanted for her, so she dramatically changed what she ate and moved more. However, while she was on her own health journey, Monique noticed that other parishioners accepted their ailments as normal.
Monique read in the Duke Divinity Journal that weight, mental health, heart disease, and stress are the most critical issues concerning clergy. She also read a study of South Carolinian African American Episcopal Pastors that found that 93% of A.M.E. pastors were overweight, 68% of A.M.E. pastors suffered from hypertension, and 35% of A.M.E. pastors suffered from two or more chronic health conditions such as diabetes.
She founded phattlife.org to address the main health issues in the Christian community.
About PHATT Life
PHATTLife is the only wellness community that supports burned out ministry leaders and helps them regain their energy and health so they have the stamina for ministry.
What's Next?
Monique will soon be launching a podcast called The Gospel of Wellness, which she hopes will reach millions. She wants to help churches create effective wellness ministries and to offer wellness spaces exclusively for ministry leaders.
Advice for Other Black Health, Wellness, and Fitness Business Owners
"Support and collaborate with each other and take the message of health and welness back to our communities."
Follow and Support
Website: https://phattlife.org/
Instagram: @phattlife
Shannon Whittingham – Sincerely Shans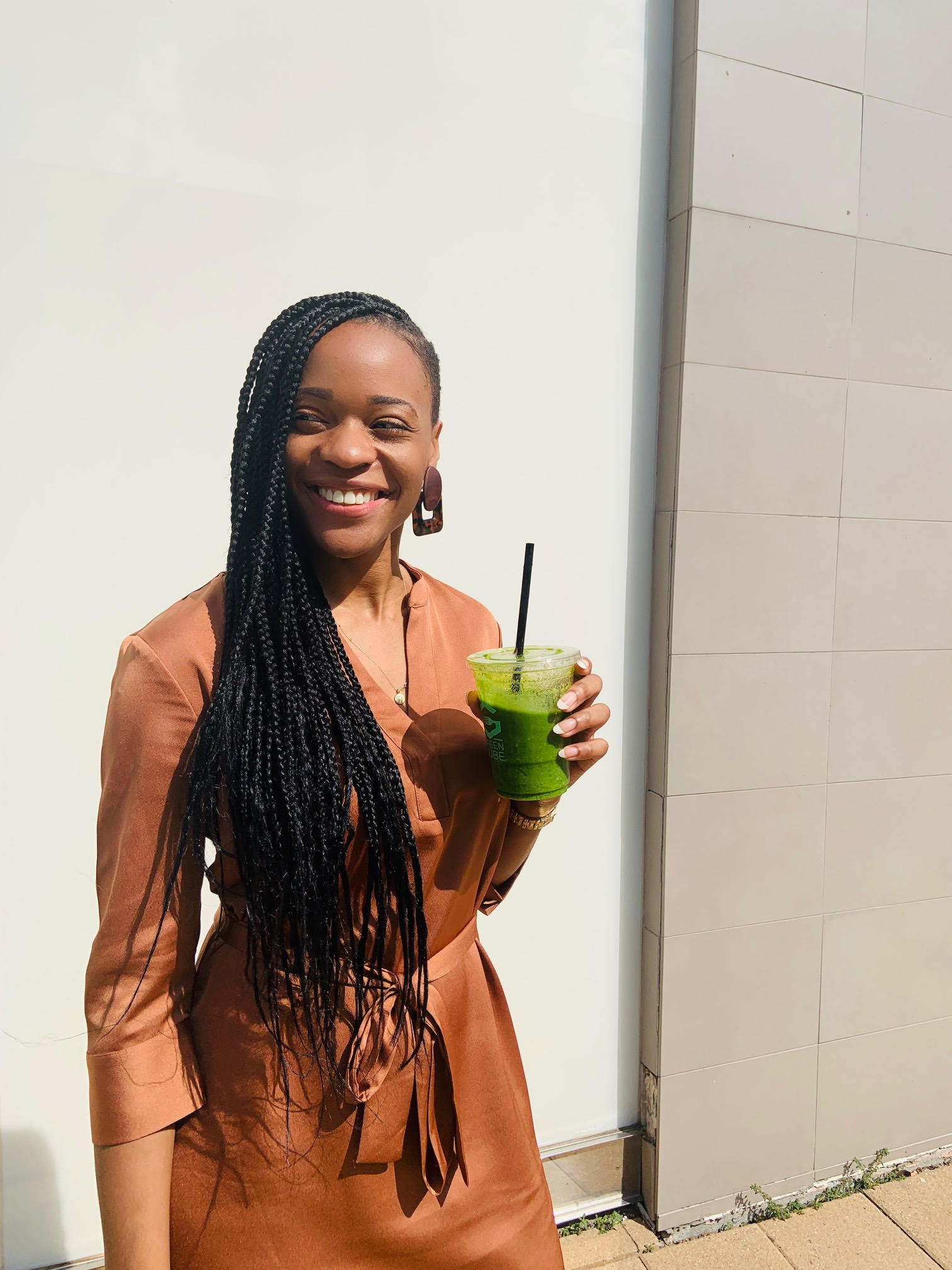 Shannon Whittingham is a nutritionist and health coach who prides herself on working daily to inspire all to thrive from within. Her guiding principle is that "taking a holistic and personalized approach to health is necessary to achieve optimal health."
After her personal experience overcoming depression and poor eating habits, she completed her Master's degree in Nutrition and dietetics and gained ample experience conducting medical nutrition therapy alongside physicians. Shannon founded Sincerely Shans to help others foster a holistic approach to health.
About Sincerely Shans
Sincerely Shans is a wellness company whose mission is "to inspire and teach all how to thrive from within through holistic health and nutrition." The services she offers are based on her original Fingerprint Method, which is the idea that each individual has unique needs, and her goal is to understand the root cause of any health irregularities and help clients focus on their entire wellbeing.
Her services include one-on-one coaching, membership to the Thriving Women's Collective, seminars, classes and workshops, brand partnerships, and YouTube videos.
What's Next?
Shannon's goal is to make Sincerely Shans the largest, most profitable, and most successful holistic health and nutrition private practice in New York.
Advice for Other Black Health, Wellness, and Fitness Business Owners
"Be your authentic self and serve your community."
Follow and Support
Website: www.sincerelyshans.com
Instagram: @SincerelyShans
Facebook: SincerelyShans
Natasha Frisk – Fitness and Energy with Natasha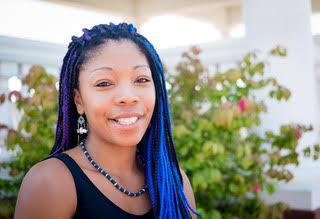 Natasha Frisk is an AFPA-certified Holistic Nutritionist and founder of Fitness and Energy w/ Natasha. She deeply believes in the role of mindfulness, fueling the human body with whole, plant-based foods, and fitness to help people achieve holistic wellness.
About
Fitness and Energy with Natasha is an online holistic wellness practice offering personalized nutritional, fitness, and wellness services using an approach called Whole Body Wellness. Natasha's programs encourage clients to eat foods as close to their natural form as possible and educate clients on how to reset their minds to treat their bodies better.
Through her business, Natasha educates individuals about the benefits of eating a plant-based diet and whole foods. She builds individual wellness plans that are flexible and affordable so that they can realistically help clients build healthy, long-term habits.
Ultimately, Natasha's goals are to support healthy weight loss among her clients and encourage women and families to cook more and grow more food.
What's Next
Natasha's biggest goal is to own a Whole Food Plant-Based food truck with her husband.
Advice for Other Black Health, Wellness, and Fitness Business Owners
"Keep inspiring our community that food and wellness is a must for us to thrive. We do not all have to fit in one mold; showing that helps others feel confident and comfortable."
Train to become a Yoga Instructor with AFPA.
Follow and Support
Website: www.fitnessandenergy4u.com
Instagram: @fitnessandenergy
Facebook: fitnessandenergy4u