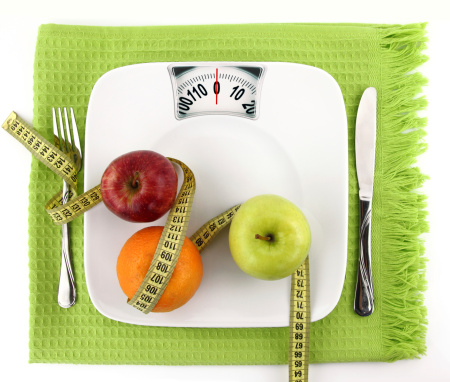 What's new about dieting in 2014
More than two-thirds of adults in the U.S. fall within the obesity radar — a grim notion for a country that is also known for its cardiac and diabetic issues.
Good health is intrinsically linked to good a body-mass index and a balanced weight that naturally aids the body to remain healthy. Health experts and doctors are constantly focused on better and healthier diets that will enable people to keep their weight healthy.
These diets are many and varied and change from time to time as more research comes to light about what can improve health. As times change, we learn more about foods and their ingredients through the aid of science, and this helps to design and create the latest diet trends as well.
What experts recommend is an effective weight-loss diet that will also include regular physical activity so that the body has more than enough help to stay fit and fine. Unfortunately, most adults resort to pills and supplements for quicker results, at times with unfortunate side effects.
However, 2014 seems to be bringing in a wave of change with more awareness and focused strategies for losing weight. A recent survey conducted by nutrition magazine Today's Dietitian and Pollock Communications shows this year will see increasing awareness and more demand for professional help to lose weight.
The survey of more than 500 registered dietitians indicated that Americans are looking for more focused advice on lowering their calorie intake and removing particular foods from their diets completely.
One of the most annoying things about diets is that most people fall off the wagon quite easily. Thanks to the Internet, nutrition information is at an all-time high, and people want to move past the clutter and find the right diets that will actually work. Based on the survey, 14 diets have made it in as the top trends for 2014, which are slated to influence food-purchasing decisions and affect the nation's health this year.
Like the Paleo diet, which ruled 2013, experts say there will be a lot of attention paid to wheat-free, gluten-free and low-wheat diets. Instead, the focus and demand will shift to the ancient grains as per 32 percent of the dieticians interviewed.
They have also stressed more use of kale and ALA-rich chia seeds along with coconut oil which is rich in Omega 3. 95 percent of the dietitians have also said that more shopping will be done with good health in mind, which means more careful selections through nutrition labels and a rise in the number of supermarket dietitians.
More people will be looking toward television doctors, celebs and TC personalities, chefs and celebrity trainers for better fitness, health and diet advice this year. Interestingly, there will be lesser obsession with the low-fat diets and more on sustainable and eco-friendly eats.
There will also be a mushrooming of blogs and articles on the Internet providing a lot of information to meet the increasing demand for health-related advice. But 75 percent of the dieticians have said that there will also be a lot of misinformation out there, so consumers must be discerning and wary before following any diet blindly.
This can be an age of misinformation, which means one has to do one's research well before proceeding. Dieticians are also worried about more Americans becoming complacent about their weight and feel that a good nudge with an easy diet can shake them out of this obese stupor.
Diets that will probably lead the 2014 health bandwagon include:
Flexitarian Diet — The flexible vegetarian diet.
Eco-Atkins Diet — Plant-based Atkins diet.
Raw Food Diet — Eating only uncooked, unprocessed raw food that is not microwaved, not loaded with pesticides, herbicides or preservatives or heated above 115 degrees F.
Volumetrics Plan — Eat the same volume of food, but lessen the calorie content by choosing the foods wisely.
Metabolism Miracle Diet — A three-step program that focuses on lean protein and vegetables, with small amounts of complex carbs and cuts out refined sugars and high carbs. It focuses on alternate metabolism that may prevent some people from losing weight totally.
Archita Datta Majumdar Wednesday, March 19, 2014 As seen in
AFPAENews
About the Author

Archita Datta Majumdar has been writing for various industries for more than 14 years. She has contributed articles to The Economic Times, the leading financial daily of India, and she loves research, business analysis and knowledge management, which paves the way for a steep learning curve.